Super Fruity
02nd June 2020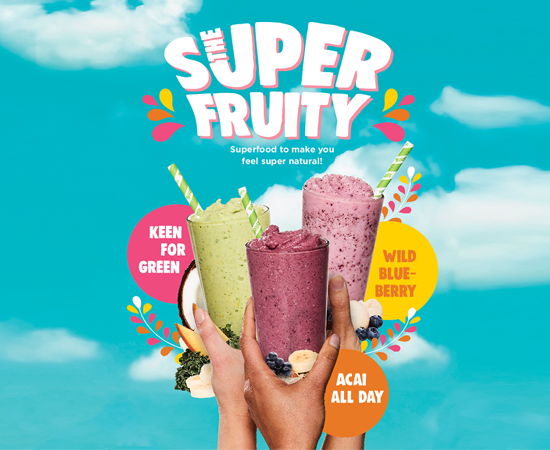 Get ready to take on the rest of 2020 with Boost's antioxidant-packed Super Smoothies! We've blended up all the super fruitiest ingredients into 3 NEW seriously mouth-watering smoothies, boosted with superfoods Kale, Blueberry and Acai!
Super Fruity Drink Range
Acai All Day – Acai, banana, tropical juice, muesli, vanilla yoghurt & ice
Keen For Green – Banana, mango, kale, spinach, coconut water, coconut milk, honey, sorbet, vanilla yoghurt & ice
Wild Blueberry – Blueberries, lychees, tropical juice, sorbet, vanilla yoghurt & ice
What are you waiting for? Try one or try them all!
Popular Posts