WILD N' FRUITY
Introducing a NEW tropical adventure for your taste buds! The latest taste expedition at Boost introduces a new ingredient, PANDAN, among many more exotic delights.
Jump on this extremely tasty journey around the world with us today by grabbing yourself one of our new WILD n' FRUITY Smoothies!
Wild n' Fruity Smoothie Range
MANGO PANDAN-MONIUM
MANGO PANDAN-MONIUM – Mango, coconut pandan powder, coconut mylk, milk, mango yoghurt, sorbet & ice
WILD GUAVA PINE
Pineapple, guava nectar, mango, tropical juice, vanilla yoghurt, sorbet & ice
JUNGLE MELON CRUSH
Freshly juiced watermelon, mango, strawberries, sorbet & ice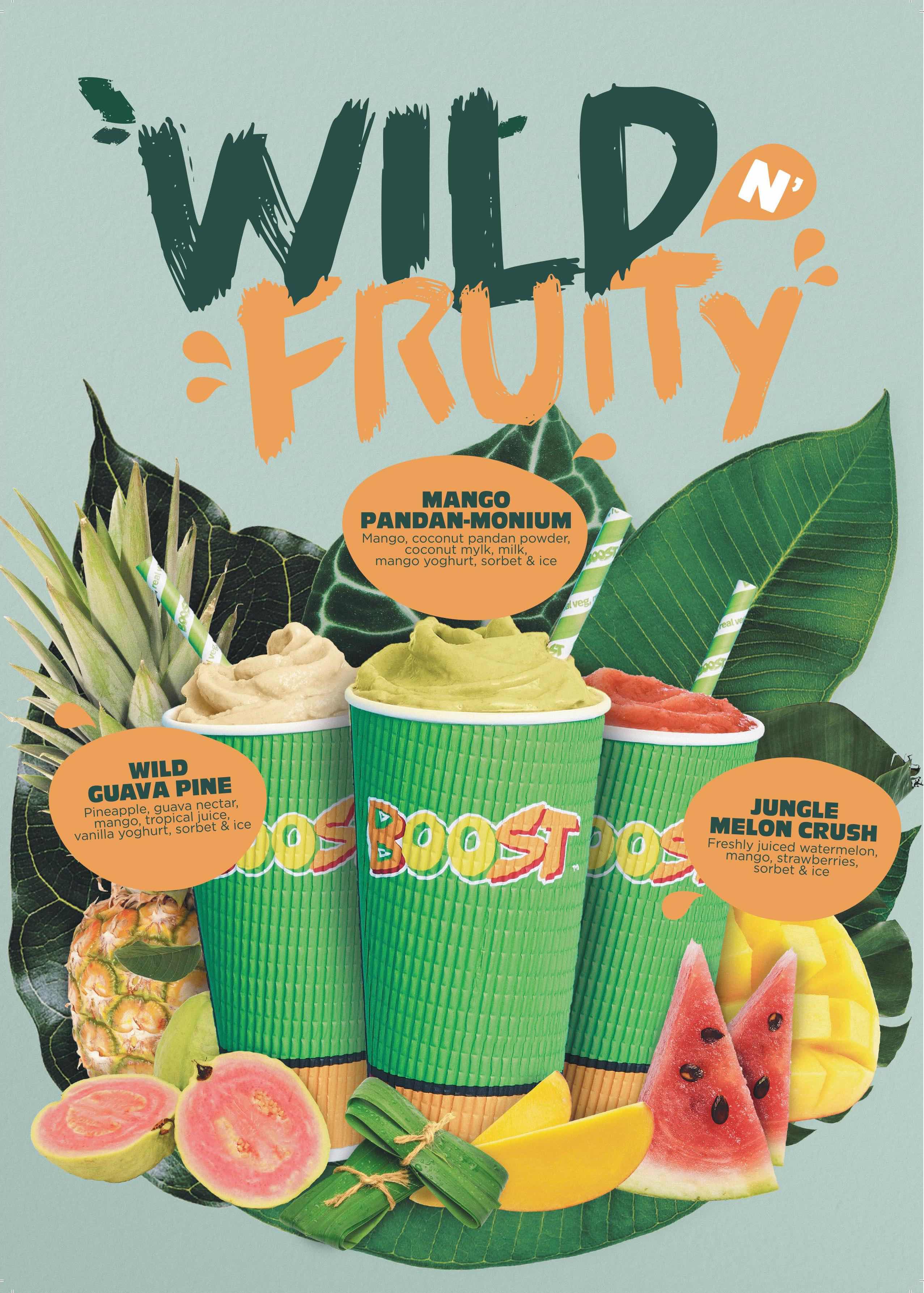 There's only one way to find out how wildly delicious these drinks really are!
So what are you waiting for? Try one, or all today!
Allergens Details