How do I join?
So you want in hey? Well, it ain't that easy. You can't just magically scroll down and register your details and expect to be granted entry into our super exclusive Vibe Club. Wait. Actually, that's exactly all you need to do. So go and do it so you can enjoy free Boost stuff and juicy deals!
I want in! Sign me up!
Congratulations!!! We just sent you an email to activate your account.
Still you can login to your new account.
Login to my account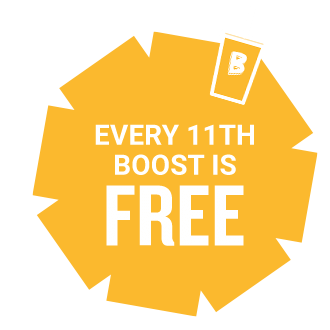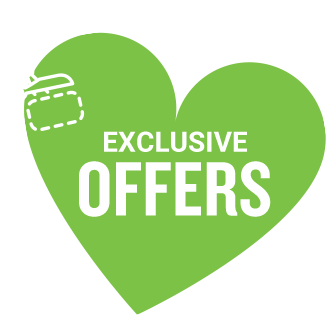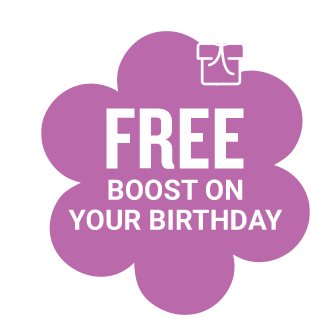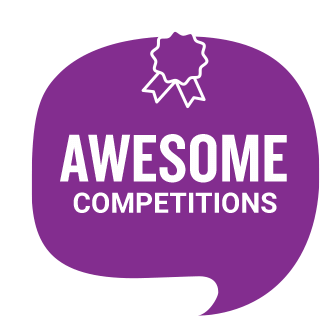 Frequently Asked Questions
VIBE Club Terms & Conditions
Frequently Asked Questions
Why register?

Ah, 'cos it's awesome? With just one scan of a card you get exclusiveaccess to freebies and discounts (because we're a generous bunch ofcoconuts). Collect Boost Points every time you buy a Boost, 10 pointsand you get a Freebie and did we mention vibe members get a FREEbirthday boost just for being born! Still not sure what the fruit isgoing on? We've dumbed it all down in our FAQ's

What are my Boost Points?

Buy one drink, get one point. Buy two drinks, get two points. Easy peezy lemon squeezy! This can be for Kids, Medium and Original drinks, so long as you buy a drink. Points only apply for full price drinks (so not when any offer or discount is used) and not where VIBE club is excluded.

Can I get a free drink yet?

Got 10 or more points? Then do a happy dance because you have afree Boost! You only need 10 points to get your freebie! Free Boost isfor ANY SIZE drink!

Is there a limit on points and do they expire?

You can collect as many points as you want to and your points have no expiry date, so collect away and eventually you could have enough to fill your bath with Mango Magic!

When will my card update with the points?

Your points will refresh automatically. You can check points bylogging into Vibe on the website. Cheeky thing still not working? Don'tthrow your phone at that random stranger, just send an email ourway to marketing@boostjuice.co.nz and we will fix it for you!

If I have registered using the "without a card" option, will I receive a physical one?

Nope! Everything you need is right here in your phone! Login to yourvibe account using the 'Vibe' section in the top right corner of thewebsite and a handy dandy barcode will become available for you toscan instore. If you want to add a card later you can!

What do I do if my personal details change?

Moved? Made a boo boo? Tied the knot? No worries! All the details you entered when you registered can be changed whenever you feel the need. Just log into the app, head to the My Profile section, change your deets and save it!
Vibe Card . Terms & Conditions
By registering and/or using your Boost VIBE Card, you consent to the terms of this agreement.
VIBE Points will be awarded to customers for full price smoothies, crushes or freshly squeezed juice products only, unless expressly specified. Points will not be awarded in association with any other offer or discount. Point balances are not transferable or redeemable for cash.
While every effort will be made in store to ensure VIBE Points are correctly awarded, Boost Juice Bars takes no responsibility for technical errors associated with crediting points onto the VIBE Card.
The Boost VIBE Card should be treated like cash. Unless otherwise required by law or permitted by this agreement, any points or cash balance on your VIBE Card is non-refundable and may not be redeemed for cash. No interest or any other earnings on funds deposited to a VIBE card will accrue, be paid or be credited to you by Boost Juice Bars.
In the case of a lost or stolen Vibe Card; Vibe Members should visit a Boost Juice Bar and request a new Vibe Card. They can log onto the registered members section of the Boost website (boostjuice.co.nz/vibelogin) where they can Transfer their existing card information including Vibe Points and Cash Balances, to their new card by submitting their details. Every endeavour will be made to ensure that the full points balance is also transferred to the new card; however Boost Juice Bars will not be responsible for any points accrued that are lost in the transfer. Cards that are reported as lost or stolen will immediately be cancelled and will be no longer able to be used. If a Vibe Card is lost or stolen, the Vibe Member is responsible for logging onto the website (boostjuice.co.nz/vibelogin) to perform a lost card process and transfer all existing Vibe Points or Vibe Cash credit to a new Vibe Card. A new card can be acquired from any Boost Juice Outlet in New Zealand.
We reserve the right not to accept a VIBE Card should we believe that the use is unauthorised, fraudulent or otherwise unlawful.
VIBE Members are entitled to a free Birthday Boost Juice on the day of their birthday upon presentation of their VIBE Card confirming their birth date registered on the card matches the date of visit to the store. This free Birthday Boost Juice cannot be redeemed on any other day regardless of external circumstances including but not limited to public holidays, store closures etc. This free Birthday Boost is non-transferable and cannot be exchanged for cash. Boost Juice do not take responsibility for incorrectly entered birth dates during the registration process.
The VIBE Card is issued to you by Boost Juice Bars. It allows you to load a dollar value between $10 and $500 to use in participating Boost Juice Bars. We reserve the right to change these amounts at any time by notifying you by email, or by changing the terms and conditions on our website.
No fees will be charged by Boost Juice Bars for the issue, registration, activation or use of the VIBE Card.
Should a password be lost or forgotten, VIBE members should go to the registered members section of the Boost website (boostjuice.co.nz/vibelogin) where they can enter their email address and click on 'lost password'. Their password will then be sent to their nominated email address.
Boost Juice Bars reserve the right to alter the terms and conditions of the VIBE Member program at any time by notifying members through email or website.
Information collected from members at the time of signing up to the VIBE Member program is subject to the privacy policy listed at boostjuice.co.nz/privacy