Stay TOASTY this Winter with Boost!
Why not indulge in some warm TOASTY goodness this winter with Boost! We have created 4 delicious new combinations of toast toppings that'll be sure to have your senses tingling!
4 Delicious Toast's
Here are the ingredients for each of the flavours:
Ricotta & Apple Toast
Apple, Ricotta, Honey, Cinnamon.
Avo Toast
Avocado, Lemon, Olive Oil, Chilli Flakes, Salt.
Peanut Butter & Banana Toast
Banana, Pics Peanut Butter, Honey, Chia Seed.
Hummus & Cucumber Toast
Hummus, Cucumber, Feta, Chilli Flakes.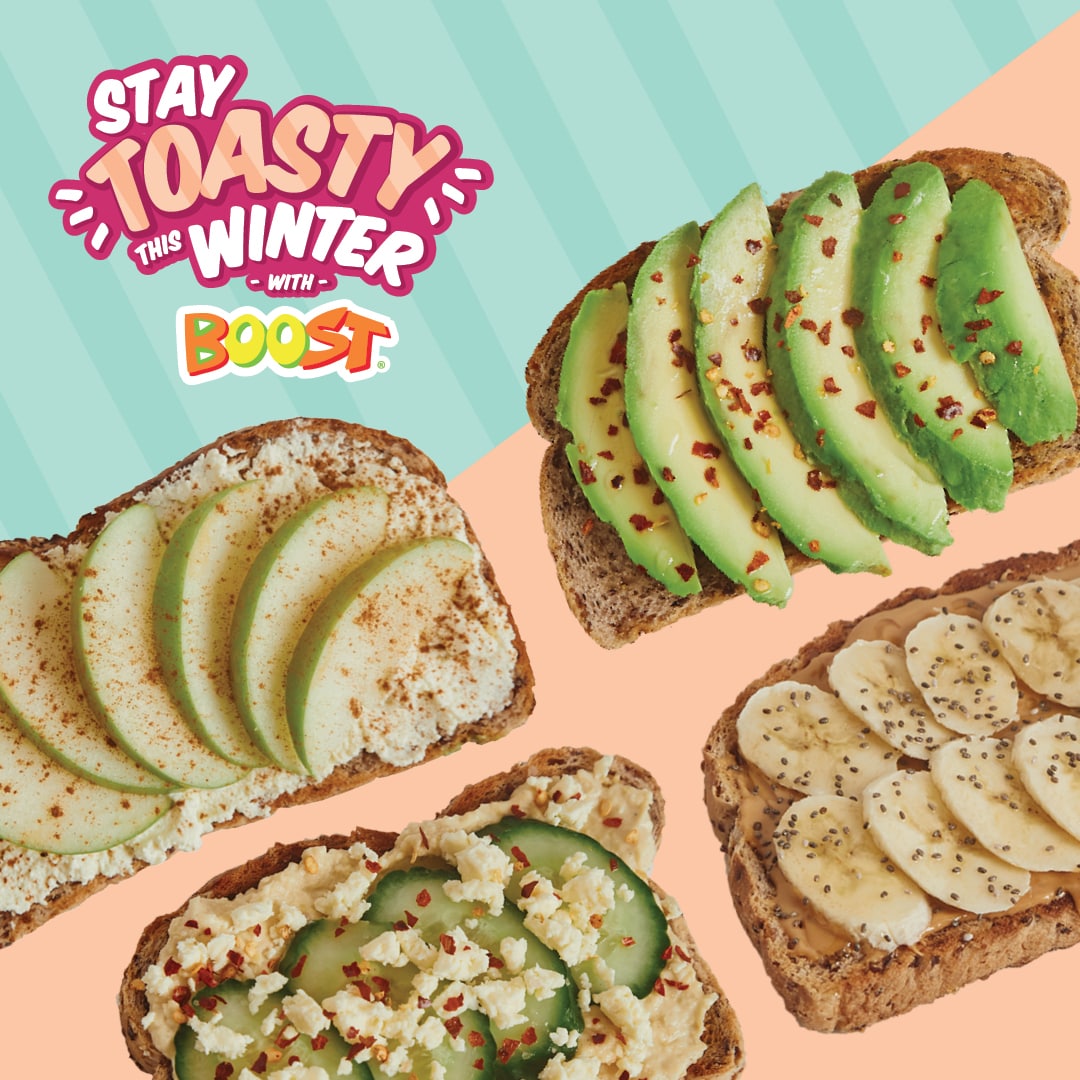 There's something for everyone, so come down and try one or all four today!
Allergens Details