Grab Life by the Lychees
3 delicious new drinks
Bringing a new exotic flavour into your life that is sweet and bold, just how it should be! This isn't your typical fruit, but it sure does guarantee deliciousness – these lychee drinks do not lie, they just taste so damn great!
Mango Lychee Living
Lychee, Mango, Mango Nectar, Sorbet, Mango Yoghurt & Ice
Berry Good Lychees
Lychee, Strawberries, Coconut Water, Tropical Juice, Strawberry Yoghurt, Sorbet & Ice
Passion For Lychees
Lychee, Passionfruit, Mint, Mango, Mango Nectar, Sorbet & Ice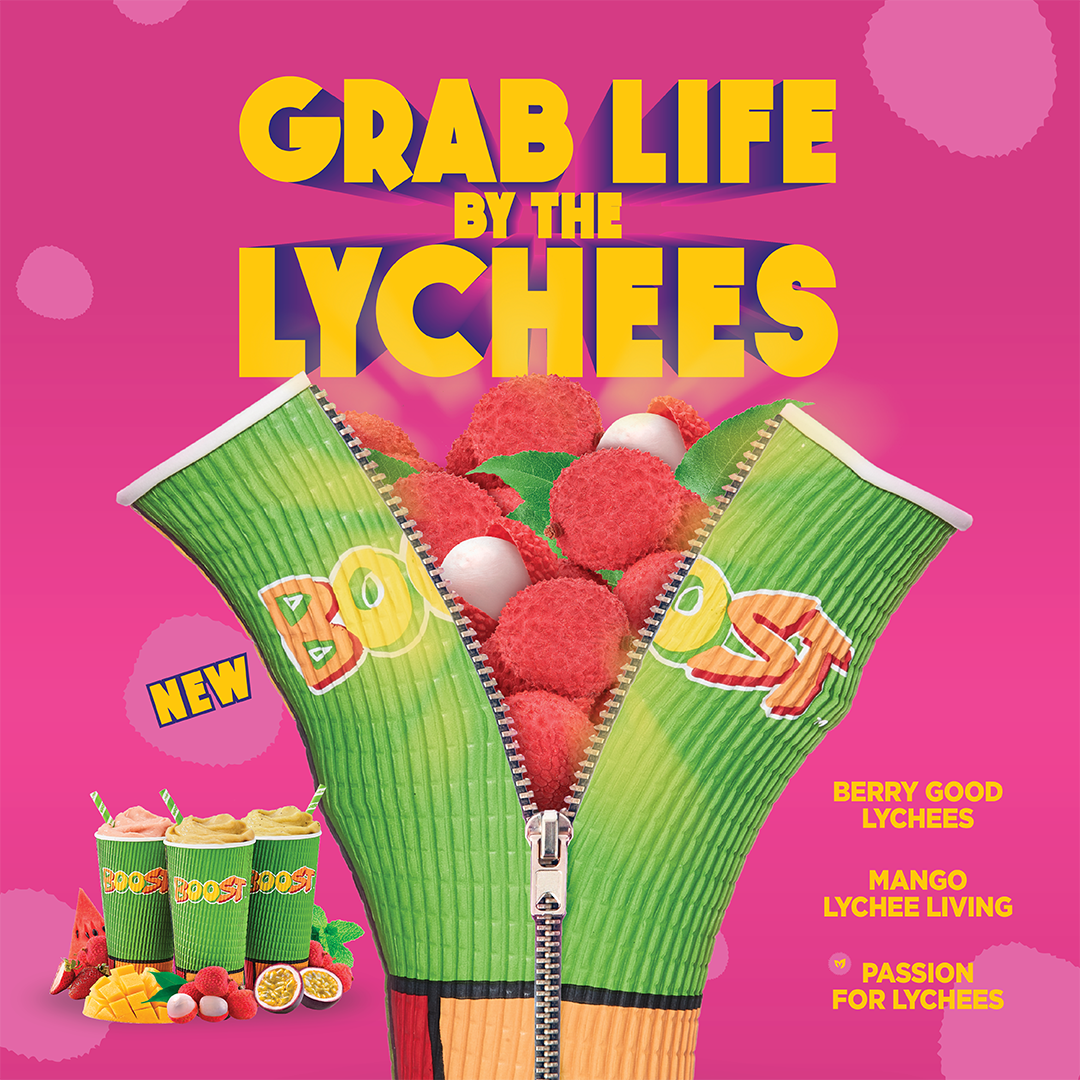 It's time to live life on the lychee side. Make that ballsy move and zip down to Boost and try one, or all three today!

Allergens Details