BERRIED IN CREME
3 delicious new drinks
Smooooth on over, grab yourself one of our tasty new berry smoothies from the Berried in Creme range. The perfect blend of berries & cream.
Berried in Creme Smoothie Range
Lucious Strawbery
Milk, Strawberries, Raspberries, Coconut Milk, Sorbet, Strawberry Yoghurt.
Raspberry Dream
Raspberries, Milk, Apple Juice, Strawberry Yoghurt, Sorbet.
Blueberries Velvet
Blueberries, Raspberries, Milk, Tropical Juice, Sorbet, Vanilla Yoghurt.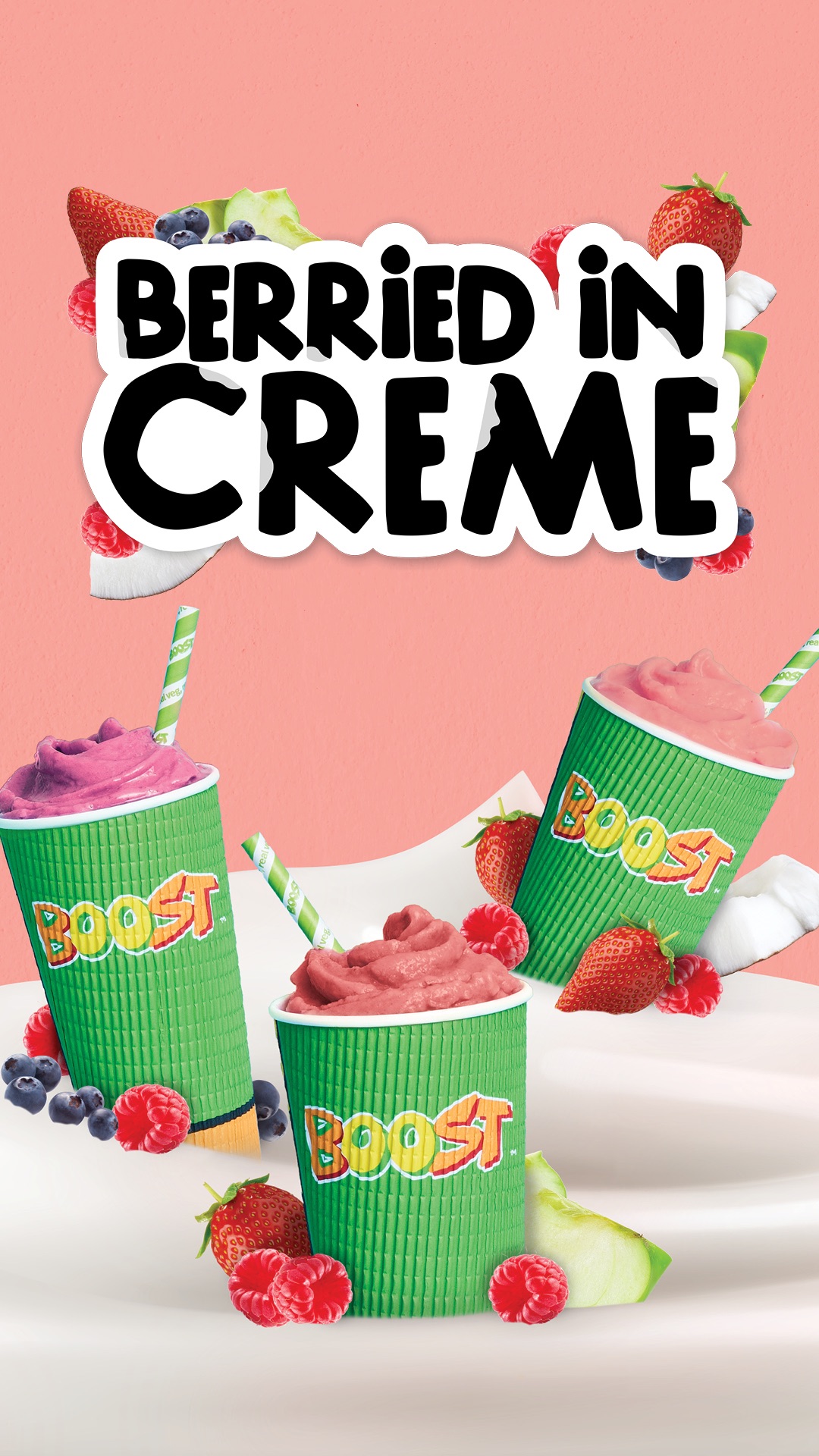 There's only one way to find out how wildly delicious these drinks really are!
So what are you waiting for? Try one, or all today!
Allergens Details